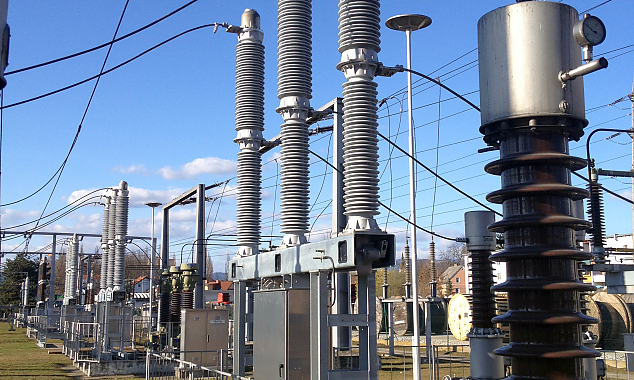 For components or products which operate under a high-temperature environment, the thermal properties affect temperature distribution and mechanical behaviour. Thermal damage results in product failure, interface failure, and other failures like heel crack on the wire. Therefore, addressing the demand for reliability is paramount in the product design.
Composite insulators used in the overhead transmission lines are one of such products that are constantly under electrical & thermal stress resulting in mechanical failures. Composite insulators are now gaining popularity over ceramics and glass insulators which are heavy, have poor resistance to impact, and suffer deterioration in voltage withstand characteristics. Composite insulators comprise a core material, end fittings, and an outer sheath of rubber. The core is made of FRP to provide mechanical strength against tensile force. The end fittings transmit tension from the lines to the tower and are made of forged steel, malleable cast iron, or aluminum alloy. The outer sheath is made of silicone rubber, which offers superior electrical insulation properties and weather resistance.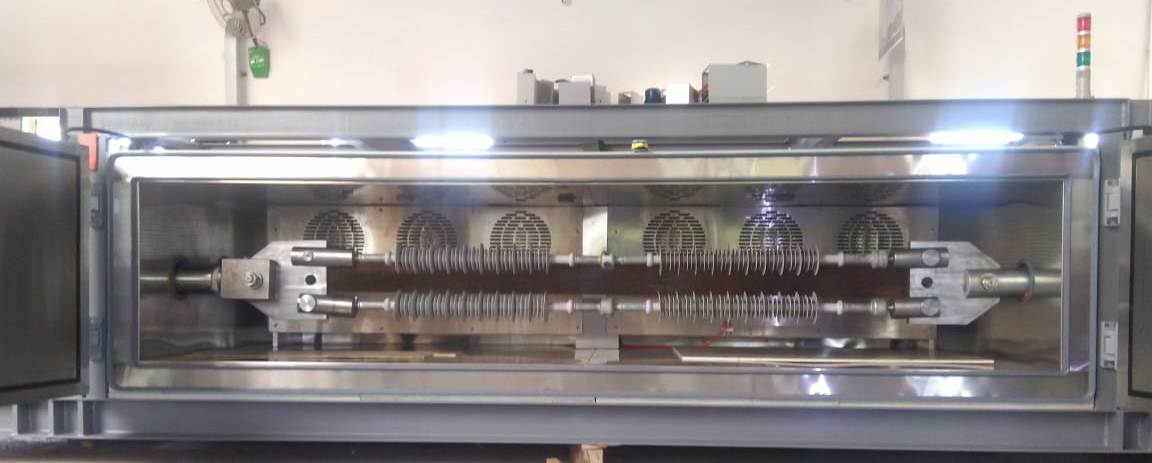 Composite insulators for overhead lines typically are used in a harsh natural environment and are constantly subjected to tensile loads and electrical stress. It is therefore essential that they have mechanical properties such that the joints between the end fittings and the FRP have long-term integrity, without slippage. Electrically it is essential that they withstand problems associated with organic materials, involving erosion due to dry-band localized arcing and corona discharge occurring under conditions of contamination or humidity.
The ideal method of determining the reliability of composite insulators would be by prolonged exposure to the usage environment, but much time and money would have to be expended before a result could be obtained. The alternative is the "ThermoMechanical Test Chamber" which simulates real world environmental conditions in the test space and are customizable to simulate every real-world challenge exposed to the product/components. Our thermomechanical chamber test the reliability of the insulator by exposing them under varying temperature & humidity conditions. The test chamber simulates temperature from -50oC to 60oC with a ramp rate of 1oC/Min and dead load distribution of 100Kg.
The reliability of composite insulators is affected by electrical, mechanical, or a combination of both. Electrical factors include tracking, erosion, puncture of sheds, cracking, etc., while mechanical factors include long-term degradation of tensile strength and degradation of strength due to repetitive bending and twisting. The combination of both results in a brittle fracture which causes material fractures at a low level of stress. CME test chambers are designed to conduct such a combination of mechanical and live test for 360o reliability assessment. The test chamber complies with all the international test standards recommended for insulator testing such as IEC 61109, IEC 60587, and IEC 61302.
TEST PROCESS
Though test cycles can be customized based on the testing objective. We recommend the below test cycle as a standard. Ambient to -40 at 2.5 Hr -40 soak at 8 Hrs. -40 to 50 ramp 2.5 hrs 50 soak at 8 hrs 50 to -40 2.5 hr. -40 soak at 8hr Like that 10 cycles with Load of 4 Ton to 50 Ton Vary. The service life is the result of considering the point at which erosion would occur on the surface of a composite insulator. In actuality, if once erosion has begun on the insulator surface, the silicone rubber sheath were to be attacked by corrosion that penetrated to the core, this would be a fatal condition as far as a composite insulator is concerned.
For more information about the product drop your query to info@cmenevirosystems.com or visit our website www.cmenvirosystems.com