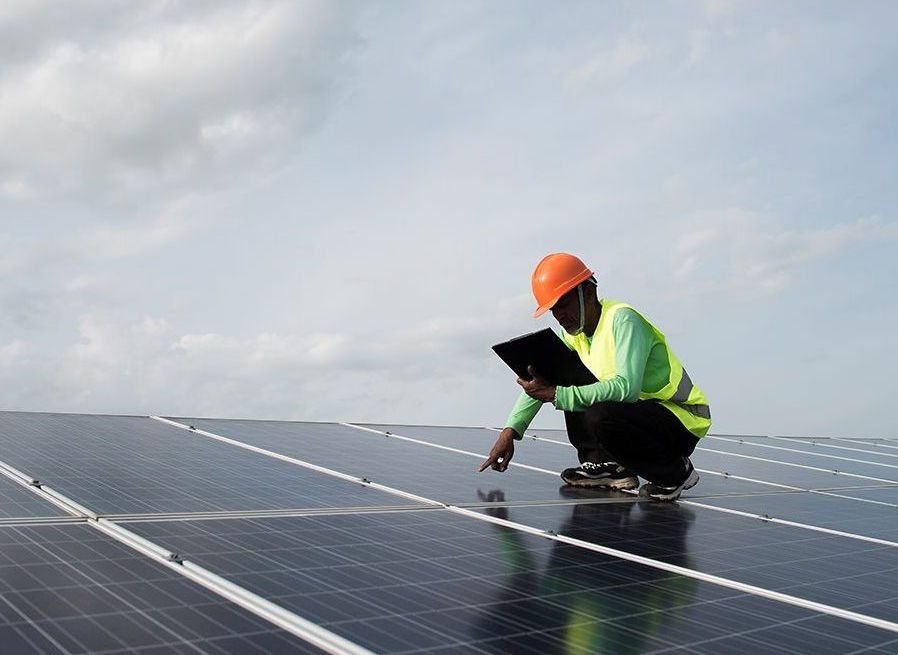 Carbon dioxide emissions, despite admirable lower rates in three previous consecutive years, were substantial in 2018, raising alarms globally of plans gone wrong and an impending catastrophe. The number was a record high of 37.1 bn tonnes for 2018. The pattern of lowering dependence on coal, fossil fuels and other finite sources of energy, as predicted in the previous year, seems to have been broken. The numbers set in the Paris Summit in 2015 have not been adhered to. Without concrete action-oriented targets, global warming is a reality that is frighteningly in motion.

The Current State of Affairs

China's government-backed fast-paced industrial development and America's hot summers and cold winters have ensured that they are the biggest contributors to the recent increase in greenhouse gas emissions. The world had hoped that China's reliance on coal would wither but it did not. And the US was forced to rely on artificial warming and cooling extensively because of fluctuating weather patterns in 2018. At the top of a long series of disasters that inevitably lead to global warming is the impending increase of global temperatures by 2oC. Although contested by scientists, if true, this is the first domino that will set off a cascade of change towards a dimmer future.

Back home in India, measures are already being taken. The government plans to generate 40% of electricity from non-fossil fuels by 2030. There's a story of numbers and percentages behind this decision. In 2018, India became the third-largest electricity producer in the world, right behind the US and China, and surpassing Russia, Germany, and Japan. Only a few years ago, India had become the third-largest power consumer in the world as well. According to the Indian Brand Equity Foundation (IBEF), India's power consumption will go up to 1894 TWh by 2022.

A tangent to the story is Prime Minister Narendra Modi's plan to electrify all railway tracks by 2022.

The Need of the Hour

To meet this surge in energy consumption, India must increase its production, which, at the moment, is barely enough. The majority of the nation's electricity still comes from traditional sources like thermal power, which leaves an urgent need to focus more on renewable energy sources. In January 2019, Anand Kumar, Secretary of the Ministry of New and Renewable Energy, said that India will have to install 500 GW of renewable energy generation capacity by 2028 to meet its energy needs as well as to stay on a greener path.

The moral of the story is, the need to harness alternative renewable sources of energy in a cost-effective manner has never been more pressing.

Growing the Ecosystem is Crucial

There has been a surge in the solar energy sector worldwide and manufacturers of solar photovoltaic (PV) modules and panels have renewed their focus on quality and durability. But that is not without its challenges. Global environmental agencies modify regulations frequently, and rightly so, which forces these manufacturers to be on top of their game. Compliance becomes an inevitability. The equipment they manufacture must be built to battle all weathers and function in all terrains because it is a question of energy efficiency as well as reliability.

State-of-the-art R&D facilities, coupled with advanced environmental testing, will go a long way in mitigating these challenges. CME (https://www.cmenvirosystems.com/) has been building robust ecosystems for the manufacturers of alternative energy sources. Working with clients like Mitsui & Co., TUV Rheinland, Tata Power, and UL, CME develops cutting-edge technologies to test the sustainability of PV modules. Their custom-made test chambers, built to simulate all possible temperature and humidity conditions, ensure that the equipment is certified to withstand extreme conditions. Accurate reproduction of weather conditions plays a crucial role in assessing the quality of a solar panel, certifying it for uniform performance, and ensuring the warranted life span of 25 to 30 years.

"Testing labs and manufacturers are often faced with the challenge of acquiring uncompromising quality at an affordable price," says Praveen Crasta, CEO of CME. "A challenge as old as time but in a market like renewable energy, it takes on a different proportion. We have been successful in balancing this tough equation, combining quality with cost effectiveness for our clients both at home and abroad."

The Future of Clean is Now

The falling price of solar panels means that the demand for them is both industrial and domestic. For the solar energy industry to survive and compete against its traditional counterpart – which is the ideal situation one can hope for given the above statistics – the reliability of its cells and panels are of utmost importance. Cost competitiveness can be achieved only when lasting quality meets efficiency. The quality in question must be uniform in varying climatic conditions, with only foreseen degradation throughout the panels' lifetime. With the growing demand on a national and international level, for solar PV technology to survive, unquestionable quality must be at the forefront.

Alternative sources of energy exist, and they are staring us in the face. While global governments hash out the plans to reduce our carbon footprint, manufacturers and testers of this technology are keeping goods ready and reliable. After all, it's about saving the world.