During this unprecedented and uncertain times, we are continuing to do all we can to support our employees, customers, and communities. We firmly believe the power of togetherness to overcome this crisis and nothing is more important to us than to ensure that we protect the health of our employees. Given the magnitude of Covid-19 outbreak and the impact it Is having on nearly every aspect of our employee's lives, we have enabled many initiatives to support them and their family. There are many challenges in implementing a foolproof hygiene and health protocols in a manufacturing plant, yet together we are now following 50+ EHS process to ensure we keep enemy at bay.
As now we are resuming our operations, employees are returning to our plants, we are taking measures at our workplaces to protect them:
Temperature Checks
| | |
| --- | --- |
| Temperature screenings are now conducted using FLIR infrared cameras for employees, contractors, and visitors at all entry points to prevent the entry of people with elevated temperatures. Each inspected employee is marked complete and the temperature is recorded. If the temperature is equal to or less than 37.3°C, is considered safe to allow while if it is equal to or >37.4°C, we isolate the employee in our quarantine room and is subjected to further testing after 1 hour. If the abnormal temperature persists, we inform on-site medics and all persons that may have been in contact with this person is identified and temperature checked. A person may only return to work once their temperature readings are below 37.4°C for two consecutive days and no other symptoms of COVID-19 are present. | |
Health & Hygiene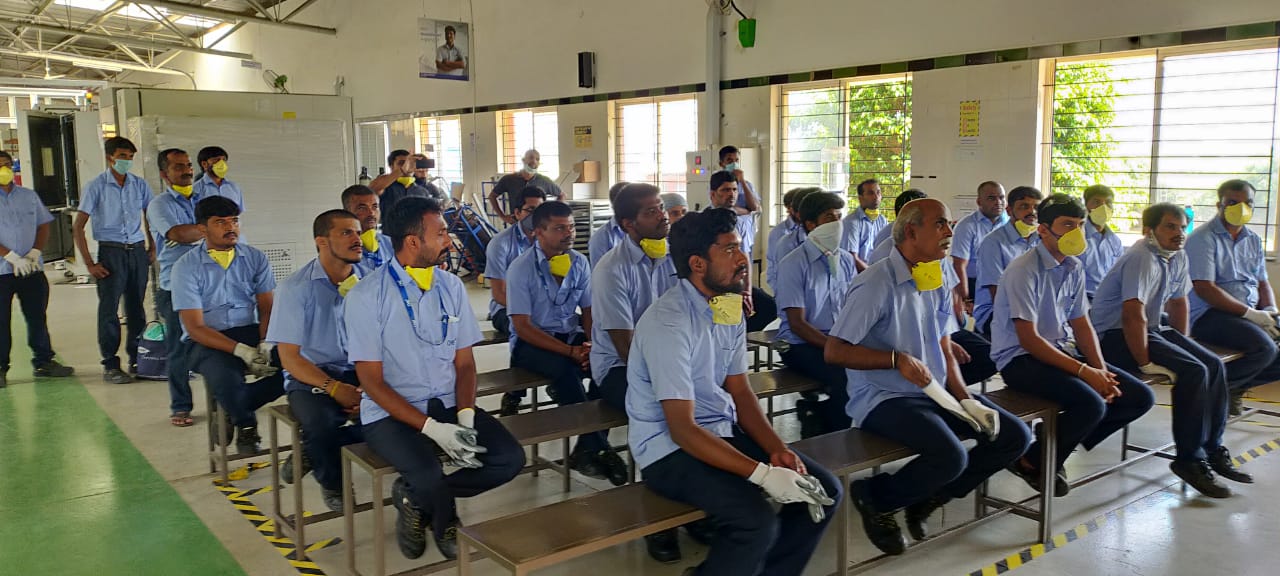 As per government guidelines and EHS policy, we have enabled multi-layer health & hygiene protocols which are strictly monitored and audited.
We are providing N95 masks and gloves for employees & visitors

Frequently touched objects are cleaned & disinfected using alcohol-based wet wipes (i.e. screens, keyboards, mouse, chair arms, common areas).

Regular use of alcohol-based hand sanitizer dispensers. Pocket sanitisers are provided for each employee.

Workplaces and canteens are marked to maintain 1.5 metres distance between persons

Enabled proper indoor ventilation

We have now temporarily banned all non-vegetarian food in our canteen to avoid contact with live animals including poultry and birds.

Avoided sharing food, cutlery, crockery, utensils, and other personal hygiene items

Avoided all gatherings and enabled virtual meets

All our transport vehicles are disinfected twice a day and seats are filled following social distancing norms

Added and increased shuttles to avoid burdening public transportation

We have suspended all non-essential site visits

Cleaning / Decontamination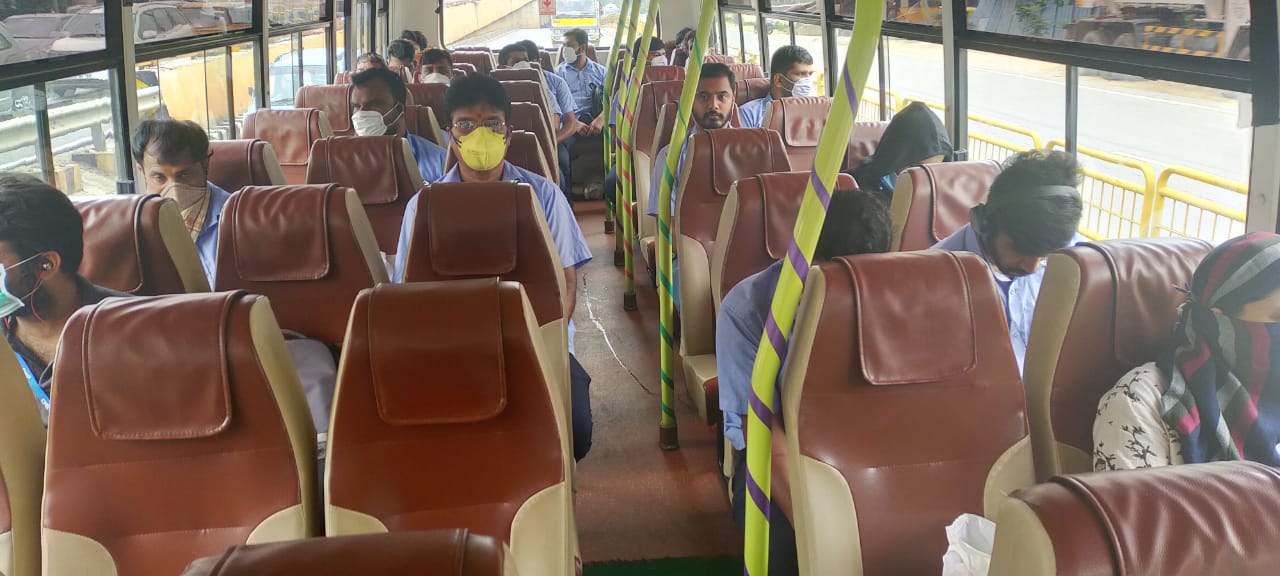 Factory floors and workplaces are disinfected with VYROL, a revolutionary patented disinfectant which is non-corrosive, non-alcohol, non-irritating and effective against all germs. The procurement teams have worked tirelessly to create new sources of supply to keep these critical items flowing. Our housekeeping resources are provided with Personal protective equipment and training.
Customer & Partner Support
Our production, supply chain and support teams are working tirelessly to ensure we deliver our commitment in time. Our customer support team is helping customers conduct remote tests and are solving problems through virtual resources. We have built an extensive e-learning pool which is used by customers for training, installation, and maintenance of the test chamber. CME has also rolled out weekly webinar sessions to create awareness of how to ensure test chambers are properly maintained and failure are avoided. The dynamic situation is certainly causing unpredictability but we along with our partners are focused in expediting alternate supplies and adding manufacturing capabilities.
For 40 years, CME has witnessed many challenging and complex situations and has successfully steered through them with collaboration and commitment. We are closely working with our customers in this crisis and firmly believes that all companies should consciously make sure their customers gain more by doing business with them than the company itself.
With resilience, we can overcome this too and we are here for you.