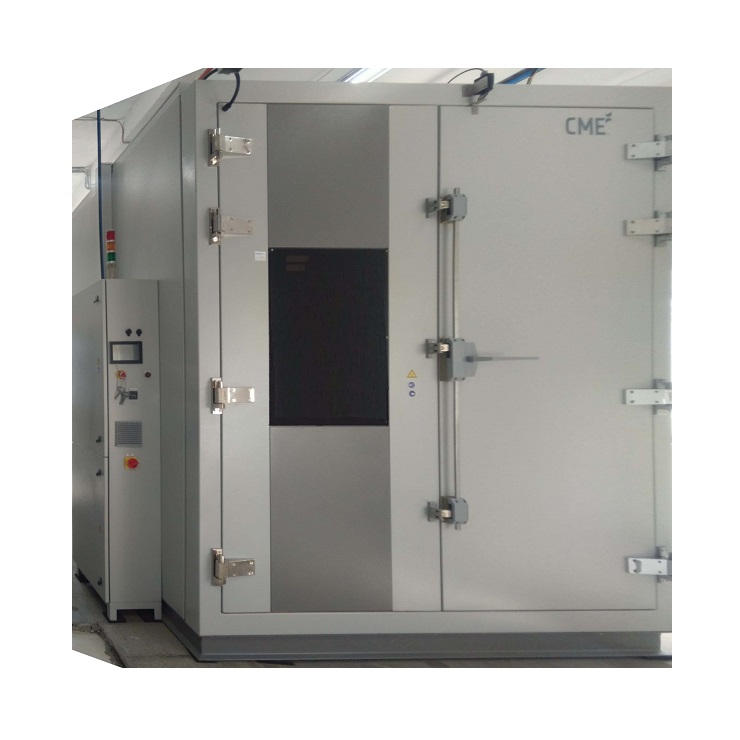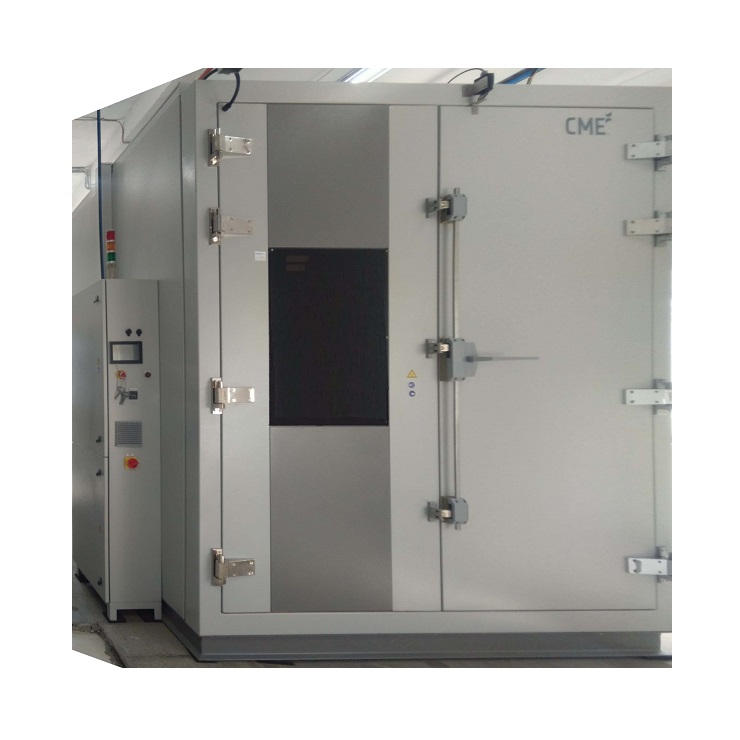 Thermal Cycling Test Chamber for Solar Panels
After the fabrication of a high power photovoltaic (PV) module, the most critical aspect is the duration for which the module can produce useful power. Reliability and lifetime of photo-voltaic (PV) modules are key factors to system performance and warranty and thus are extremely important as far as PV business is concerned. Outdoor field testing is an accurate method in estimating module lifetime. However, since PV modules commonly come with twenty five years of warranty, testing modules in field for that long period is not feasible. Thus, due to time constraints, many accelerating aging tests have been derived over the years for testing reliability of PV modules. The accelerated test protocols established by organizations like IEC and UL have been adopted worldwide as official tests to evaluate module quality and reliability standards
After the fabrication of a high power photovoltaic (PV) module, the most critical aspect is the duration for which the module can produce useful power. Reliability and lifetime of photo-voltaic (PV) modules are key factors to system performance and warranty and thus are extremely important as far as PV business is concerned. Outdoor field testing is an accurate method in estimating module lifetime. However, since PV modules commonly come with twenty five years of warranty, testing modules in field for that long period is not feasible. Thus, due to time constraints, many accelerating aging tests have been derived over the years for testing reliability of PV modules. The accelerated test protocols established by organizations like IEC and UL have been adopted worldwide as official tests to evaluate module quality and reliability standards
Thermal Cycling Test is performed according to IEC 61215.The purpose of this test is to determine the ability of the PV module to withstand the effects (material fatigue, temperature stresses etc…) of fast changes of temperatures from 85°C to -40°C.
This test put a strain on PV module so that the subsequent effect of different coefficients of thermal expansion of parts of the PV module is show up hidden defects like poor soldering, cracked cells, delamination, performance reduction and insulation resistance etc.).
Description
Specification
Workspace Dimensions - WxDxH
mm
2040
x
2400
x
2400
In
80
x
94
x
94
Volume
Ltr
11750
Cuft
415
Temperature Range
°C
-40
To
100
°F
-40
To
212
Ramp Rates
Cooling °C/min
2
Heating °C/min
2
---
CME is a leading engineering company specialised in environmental simulation testing technology.