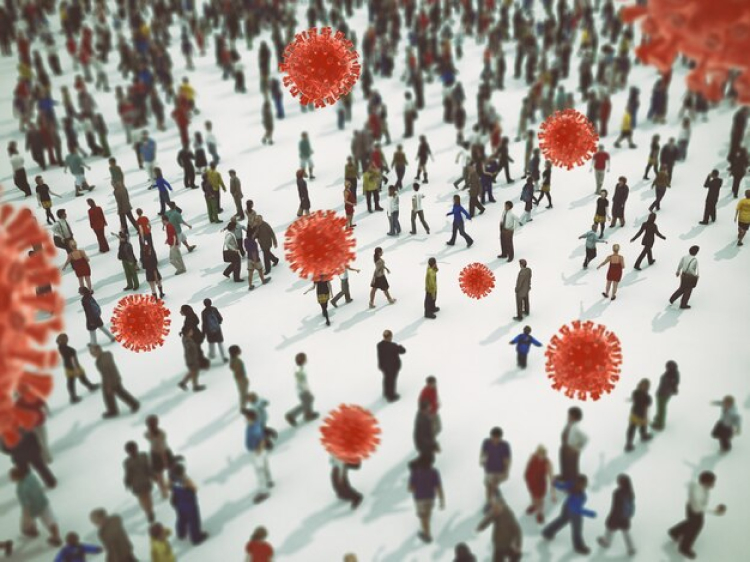 In the last 40 years, CME has emerged as the market leader for Environmental Test Chambers in India. With 1000+ customers across the global, the much-needed digital transformation always remained a top priority for CME. However, its implementation was moving at a snail's pace. Though Covid-19 affected everyone in the economy, including CME - it also proved to be a blessing in disguise. The pandemic unlocked the pace of technology implementation in the company especially for the benefit of its staff. Technology implemented gave all office staff the choice of working from Home or office, clarity of tasks on an everyday basis resulting in employee statisfaction to be at an all time high, providing remote breakdown services and remote Pre dispatch inspections.
Many businesses across the world considered the unprecedented challenges presented by Covid-19 as an opportunity to adopt strategic & structural changes that otherwise would have taken many years to implement. Implementation of digital technologies in - planning, execution & fulfillment are some of the changes that companies have taken while dealing with Covid-19. The crisis also helped CME – an India-based SME manufacturer, to speed-up digital transformation by almost 2-3 years. The company was quick to identify process gaps in critical components of the business that were severely exposed due to the pandemic, and the only viable option ahead was the - Change. "We realized that digital technology is the future, and the faster we implement, the faster we recover! Given the time frames for making these structural changes, which have a multilayer impact on - manufacturing, R&D, procurement, and supply chain, we decided to introduce the change in a planned manner starting from Customer Support function", said Smikesh K, Head of the business office at CME.
CME is a 40-year-old pioneer of Environmental Test Chamber manufacturing in India. An environmental test chamber simulates the real-world environmental conditions such as temperature, humidity, pressure, rain in the test space, and a prototype is exposed to these conditions to analyze its reliability or failure rate before it actually reaches the market. Today around 65% of Indian industries are using CME test chambers and customers like HAL, ISRO, NAL, Ordinance Factory, DRDOs, Tata Motors, Western Digital, Bombardier- to name a few.
Equipment testing and validation is an essential and ongoing process in R&D and quality control. Companies put their products under rigorous reliability testing before it is approved for production and reach the market. As every test cycle lasts from weeks to months, constant service and support of Environmental Test Chambers keep them fully functional and saves cost. "Since the emergence of the pandemic & government restricitions, manufacturers were not able to provide regular maintenance to customers resulting in a large number of product breakdowns. The challenges were no different for CME - the company was grappling with problems like delay in mobilizing engineers, procurement of parts, and supply chain disruptions. Government policies on restricting the number of personnel on the shop floor at a given time further delayed the maintenance work. Due to the lack of regular maintenance & support, many test chambers started breaking-down, causing a surge in customer complaints. By the end of April 2020, customer complaints overshoot our SLA by 100%. Issues were getting bigger with every day & we were on our toes to find a solution", recalls Mr. Johnson J, the Head of Customer Support function at CME.
Within a month since the first lockdown, the management at CME took a bold decision to adopt digital transformation across the support function. A crucial decision that had not been implemented carefully could have resulted in a cascading effect on the customer satisfaction index & sales. Fast forward to Nov 2020, CME started offering full-fledged remote service and support across India. Within a month period, CME successfully averted potential breakdowns in 87% of the chamber. Johnson further added that "It was a win-win success for customers and CME. We were able to respond to a problem much faster while customers were conducting tests without interruption. The IoT based service monitor has been an important tool in this turnaround. The tool monitored the lifespan of parts and ensured they are replaced before a potential breakdown could occur. We also started tracking customer complaints through Asana, an IT project management tool that provides efficient collaboration among the team in finding a solution for a problem with the shortest TAT. Through Asana, we track & delegate over 400 projects on average every day with more than 18000 tasks assigned to a person with a timeline. This has enabled us to reduce miscommunications, and the data accumulated greatly helps in decision making". Through a series of such new initiatives, CME reduced backlogs by the end of October'20. This successful transformation guided the company to set an ambitious target of even exceeding pre-COVID performance by Jan 2021".
While looking at this journey of CME in initiating & implementing a complete digital transformation at a record time of just 4 months,
Smikesh K proudly added, "Every business transformation requires a strong IT and being a manufacturing company we had our plans for digital adoption yet it never materialized so fluidly as we see now due to Covid-19. We updated our ERP, CRM, and other proprietary IT infrastructures to enable our employees to work from their homes, a practice which till pandemic was not so popular in the manufacturing industry. Meanwhile, we also enabled remote operation features in our test chambers so that customers could virtually operate & inspect them from anywhere in the world". CME also modified the shop floor with a dedicated bay- fitted with audio/visual devices like cameras and speakers to conduct live installation & maintenance training for customers. Meanwhile, its procurement team worked closely with every customer and released a part list guide to remove all bottlenecks for sourcing the right product during part failure. Using the guide, customers were able to source parts directly from the local market at short notice.
This successful turnaround of digital adoption in the service & support department paved the way for similar changes in other functions – the latest being the PDI inspection process. PDI or Pre-Dispatch Inspection involves the customer visiting the factory to review the newly manufactured product and checks its performance & design against the mutually accepted test plan. Successful PDI results in product dispatch and disbursement of balance payments – an important process from both cashflow & inventory perspectives. Unfortunately, due to Covid-19, CME found that customers are reluctant to travel - delaying the PDI process and subsequently caused the piling up of our finished inventory & affecting the cash flow. "Based on our recent successful transformation, we decided to migrate the PDI process online. Products under online-PDI are placed at the dedicated bay, cameras are installed to cover 360 degrees of the test chamber, and computers are connected with uninterrupted high-speed internet connectivity & power supply. Customers run multiple tests and evaluate chamber performance from a remote location through the internet. The test lasts from a day to a couple of days post which CME captures customer feedback and dispatch the product", concludes Smikesh K.
Covid-19 has resulted in CME making some significant but specific changes to business and organization. CME managed change at a pace that far exceeds that of prior experiences. In the end, "change" is the only constant, and how soon an organization adapts to it decides its resilience.