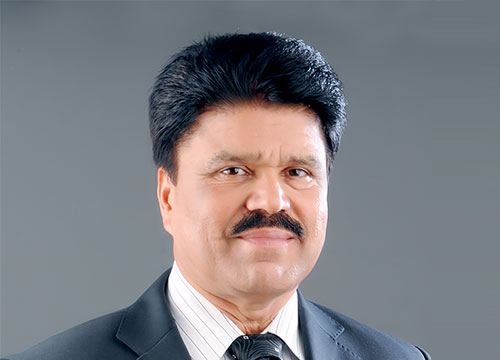 August 4, 1999, India won the fierce war against Pakistan at Kargil. Despite winning the war a somber mood engulfed the nation as it lost many of its brave soldiers. The loss could have been averted to a great extent had the telecommunication equipment used in the war not failed under the extreme environments of Kargil. Adding to the woes, sanctions on India further aggravated the reliability issues of defence equipment since proper testing equipment could not be imported.
This incident set the premise for Jacob Crasta, the founder of CM Envirosystems Pvt Ltd (CME), to pensively assess the ways CME could contribute to the defence sector by building reliable systems. He along with Praveen Crasta spoke to Machine Maker, sharing how his manufacturing took a complete shift by innovating solutions for the defence sector, making in India.
Environmental Test Chamber Proves it Mettle
For the next couple of months, the company went back to its drawing board and Crasta's eldest son, Prajwal Crasta, also joined the initiative to kick start the research programme and started working on the new product line up. After many prototype testing procedures, the new product "Environmental Test Chamber" (ETC) was launched by the end of 1999.
"Environmental Test Chamber" simulated the real-world environmental conditions in a lab from as low as -70⁰C to as high as 180⁰C as well as other environmental conditions such as humidity, pressure, dust, and rain. In a short span of time, the product became extremely popular since companies were able to reduce product recalls by first testing their innovations in the simulator before launching them in the market. The lower manufacturing cost in India enabled CME to offer the product at 1/3rd of the price as compared to its foreign competitors.
The Seventies to Twenties
Jacob Crasta, the founder of CME, was born in the year 1951 in Mysuru, Karnataka, picked up his business skills in Mumbai during a three-month training programme with a laboratory equipment manufacturer in the late 1970s. Mr. Crasta stated "I used to meet around 30-32 different clients every day to try and sell laboratory equipment," as he recollects.
In 1981, he returned to Karnataka and established a laboratory equipment manufacturing unit in a small 5,000 sq. ft. facility at Peenya Industrial Area in Bengaluru. In 2008, CME opened its new 1,80,000 sq. ft. the manufacturing plant at Dobbaspet, Bengaluru to meet the increasing demands and to set up design labs for mega customised projects for automobile and defence industries.
Prajwal & Praveen Crasta have been successfully navigating the company through a rapidly changing business landscape and intense competition, besides geopolitical headwinds and currency devaluations in parts of international business. In view of this, Praveen Crasta, CEO of CME, stated "CME is now present in 20 countries including a subsidiary in the USA to fuel the next generation growth as part of our 3.0 strategy. From being the big fish in a small pond it will have to deal with being a small fish in a big pond".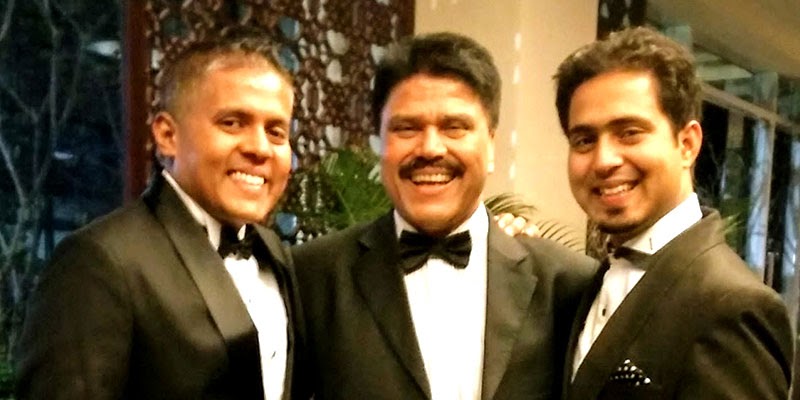 Leading the MSMEs in Karnataka
During the year 2009-10, Jacob Crasta served as the President of the Federation of Karnataka Chamber of Commerce & Industry (FKCCI). Later, he became the president of the Karnataka Small Scale Industrial Association (KASSIA) and Peenya Industrial Association (PIA). Prior to this, Crasta was the international trade committee chairman and played a key role in energizing trade and industry through strategic partnerships and organising the Asia Pacific Enterprise summit in 2001.
On 21st June 2014, Vijayanagar Sri Krishnadevaraya University, Bellary, convocated Jacob Crasta with an Honorary Doctorate in recognition of his entrepreneurial journey and services rendered to the Micro, Small and Medium Enterprise (MSME) sector. Now, Jacob Crasta is being instrumental in creating a conducive business environment for small & medium scale industries. He is also a member of the council of MSME, which is Chaired by Hon'ble Prime Minister to lay down broad policy guidelines and review the development of the MSME sector in India.
COVID 19 and its Repercussions
CM Envirosystems Pvt Ltd, restarted their manufacturing unit following MHA and state guidelines; however, one of the biggest challenges they face is to bring their employees back, since most of them have gone back to their home towns during the lockdown period. Jacob Crasta expressed that if we view COVID 19 from a positive perspective, there are in-numerous innovations that businesses have come up with in order to move forward.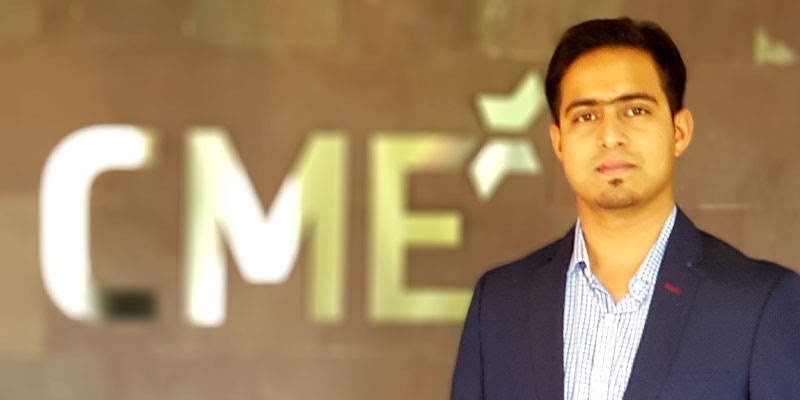 During the lockdown, although the shop floor was closed, other floors were open and functioning; and considering all the technological advantages the industries have through digital media, and other forums, companies can kick start their businesses quite efficiently. COVID19 has paved the way for new ideas and avenues, and to learn a lifetime's worth lessons.
The global pandemic has thrown a huge blow on Small and medium enterprises (SMEs) especially with regard to cash flow. Although Reserve Bank of India (RBI) has declared moratoriums for EMIs and payments, MSMEs largely depend on Nonbank Financial Companies (NBFC) and these NBFCs have begun to deduct EMIs and payments; therefore, cash flow is the biggest concern for MSMEs.
The government has to deal with the biggest concern of how to put the entire industrial sector back on track post lockdown. While some companies are looking to retain their employees regardless of their losses, a lot of companies are laying off their employees due to the crunch in cash flow. The problem of cash flow exists because of three main reasons: a) Zero revenue, b) Increasing fixed cost and c) Unavailability of relief from fixed cost. Considering these challenges, it may take up to 6 months to revive the cash flow to normalcy, concludes Jacob Crasta.
In his talk, Jacob Crasta quoted the Hon'ble PM Narendra Modi as he called out the COVID 19 situation like World War III, and said that this World War III needs to be fought with new and innovative ideas.
Source:
https://www.themachinemaker.com/machinemaker/jacob-crasta-praveen-crasta-covid19-cme-innovations